Move your documentation online
Digital Electrical Safety Program and Field Forms Management
Our entire world is moving online – let's bring your ESP up to speed.
Get With the Program
Eliminate the paper. Increase worker productivity and competency. Receive real-time notifications and have statistics at your fingertips. Embracing an online/mobile ESP solution now will provide incredible efficiency gains and even greater operational results.
Schedule a Demo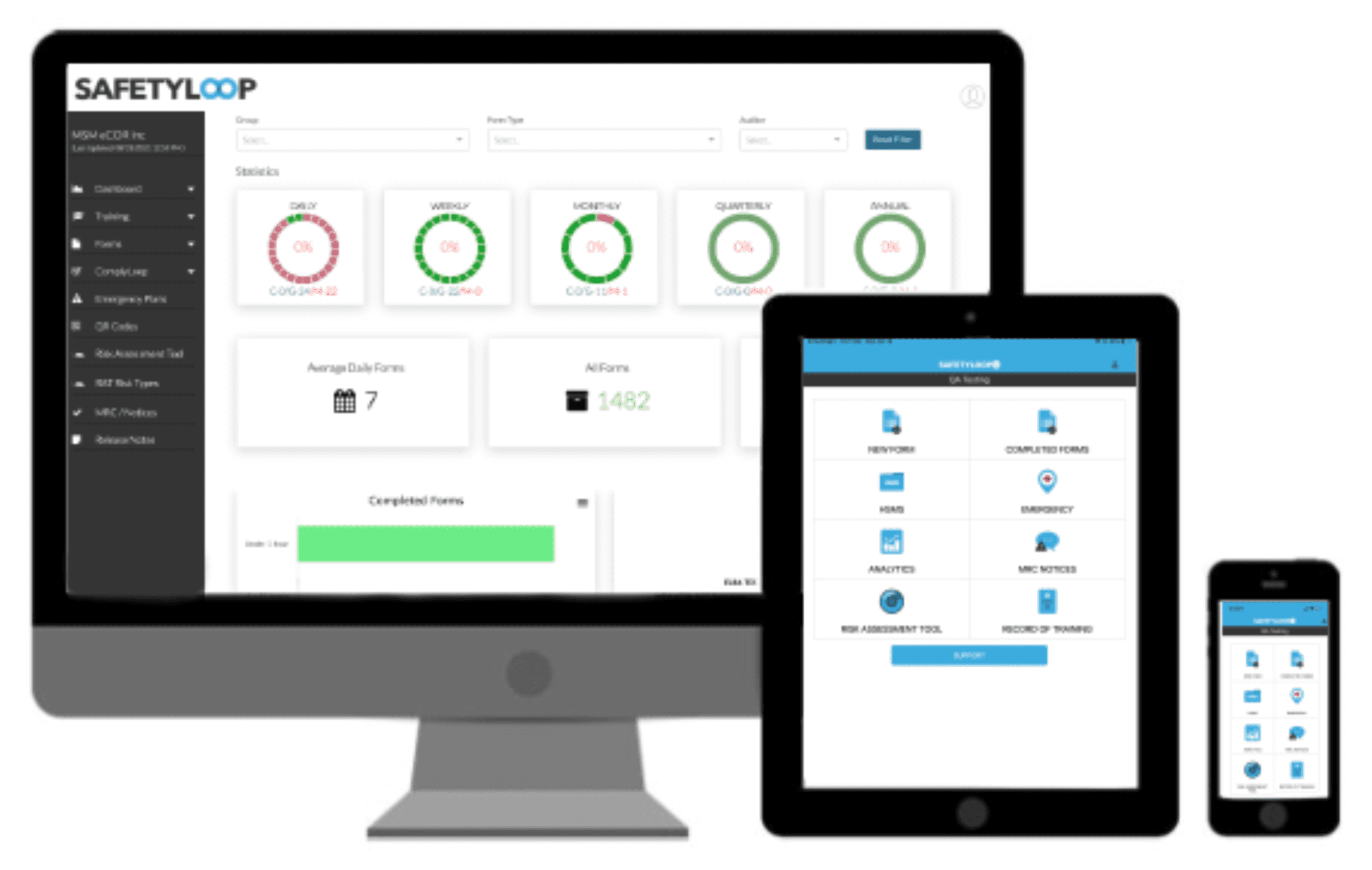 Why move your documents online?
Reduce Errors and Missing Information
Reduce Errors and Missing Information
Digital forms can ensure reduced input errors with pre-populated dropdown lists and mandatory fields
Deploy all your OHSMS and ESP Forms
Deploy all your OHSMS and ESP Forms
Quick access to preloaded forms, inspections, checklists and more
Eliminate Lost Paperwork
Cloud-based storage means never misplacing a document again
Information At Your Fingertips
Information At Your Fingertips
Keep important OHSMS documents and reference materials available at the touch of a button
Instant Document Signoff
Create workflows to notify supervisors for quick and easy signoff approval
Real-Time Data Insights
Advanced dashboards and analytics make tracking and reporting a snap
Increased worker competency and complete due diligence
The interactive platform helps workers get out of auto-pilot mode and truly engage in arc flash and shock hazard identification. Forms can be set up and customized for foolproof completion.
Supervisors can provide quick and easy approval signoff, even remotely, with automated form workflows and notifications.
Managers have instant access to advanced data analytics capabilities in real time for improved safety reporting. Eliminate the administrative burden of manual reporting.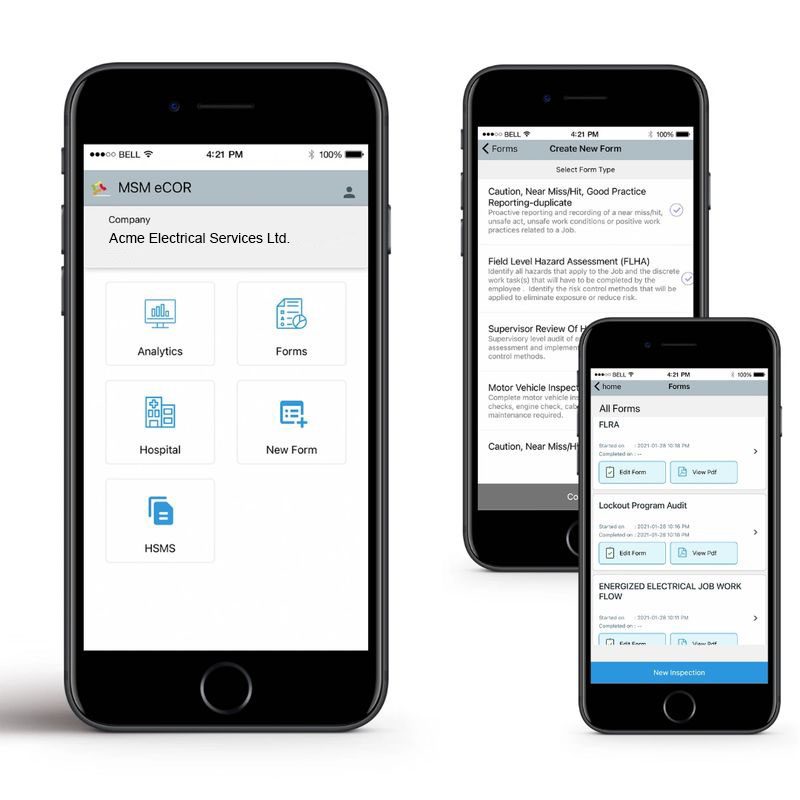 Manage PPE, Tools and Equipment Inventory
Manage Stock Online
Manage your PPE inventory online and always know exactly what you have on hand at any time.
Easy PPE Sign-In/Sign-Out
Set up sign-in/sign-out forms to help track inventory.
Make PPE Checks Effortless
Simplify pre-use PPE inspections with customized checklist forms.
PPE Reminders
Set up notifications for testing, maintenance and replacement.
PPE Selection Guides
Make it easy for workers to choose the right PPE to keep them safe for their work tasks.
Reference Library
Keep important how-to information handy like PPE user manuals and company procedures.
Managing your documents and forms online means keeping a finger on the pulse of your operations at any given time.

Improve productivity and efficiency, and reduce administrative burden.