COMPLIANT ELECTRICAL SAFETY SOLUTIONS
WE CONNECT YOU WITH THE BEST AVAILABLE ARC FLASH & SHOCK SOLUTIONS SO YOUR WORKERS CAN BE SAFE AND COMPLIANT.
Unlimited PPE represents industry leading electrical safety product and service providers. We're helping to save lives by promoting compliance with Workplace Electrical Safety Standards including NFPA 70E & CSA Z462.
Since 2008, we've demonstrated our ability to successfully combine products and services from multiple vendors to form an unparalleled combination of fit for purpose and turnkey electrical safety solutions ranging from Arc Flash PPE to an Electrical Safety Program implemented as part of an overall occupational health and safety management system.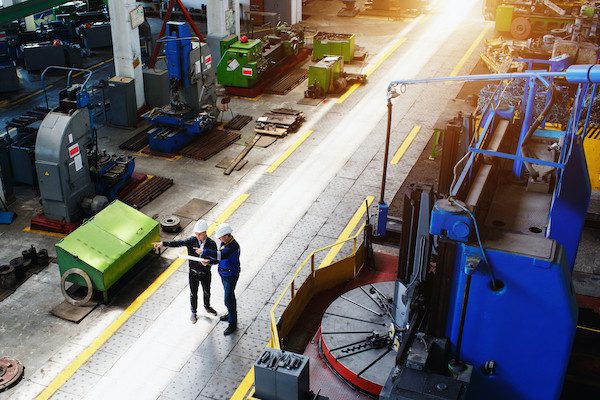 FULL SCOPE SOLUTIONS
ELECTRICAL SAFETY PROGRAMS
Employers must have an Electrical Safety Program for compliance with the NFPA 70E or CSA Z462 Standards. We were the first ever to offer an off-the-shelf product solution that you can license and own. Our complete documentation package is fully updated to the latest Standards and includes everything you'll ever need to finally develop a world class program at your company.
TEMPLATE DOCUMENTATION
Take control of electrical safety compliance at your facility with our comprehensive package of template files. The core Electrical Safety Program is provided with instructional files, engineering specifications, training materials, audit documentation, forms, tables, flowcharts and more. This can be a do-it-yourself project or fully facilitated by one of our Expert Consultants. We offer a variety of programs that best suit your needs:
Small Contractor
Single Site Industrial, Commercial or Institutional
Enterprise Wide Organization
Learn More
Arc Flash & Shock Training
We offer training solutions for your entire workforce. Electrical Safety Training is more than just arc flash videos, pictures of burn injuries and storytelling. All workers require appropriate electrical safety training.
Unlimited PPE offers innovative solutions using eLearning, Instructor-led training, or Blended Learning formats.
eLearning
We offer fully compliant eLearning courses based on either the NFPA 70E or CSA Z462 Standards. Courses are available for both Electrical Workers and Non-Electrical Workers. Select the course that's appropriate for the workers risk level.
eLearning courses are available online, or as licensed SCORM files for hosting at your company.
eLearning is available online 24/7 or licensed for use on your company's learning management system (LMS). Workers have access to their training from anywhere using an internet connection. Alternative solutions using USB flash drives are also available.
An enhanced learning environment with employees learning from one another as well as from the Instructor. Classrooms can be customized as learning labs with electrical equipment allowing workers to practice performing work tasks within a workflow process.
Uses industry accepted best practice Standards in support of meeting OSHA and OH&S Regulatory due diligence for arc flash and shock. Developed by industry leading Subject Matter Experts our eLearning is an effective form of training for your workers.
Start Training From $45.00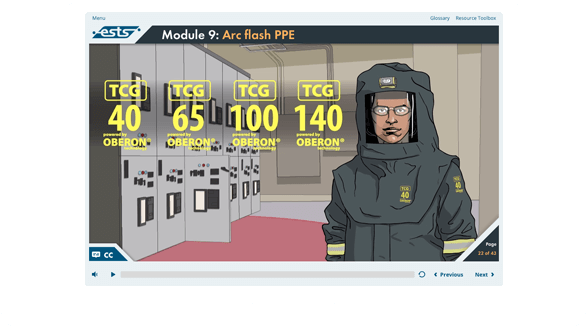 Instructor-Led Training
A variety of traditional Instructor-led classroom options to fit any need. Our classroom training courses are delivered at your site by Electrical Safety Subject Matter Experts with years of consulting experience. Your workers benefit from instruction that includes comprehensive student materials, hands-on arc flash & shock PPE demonstration, learning aids and practical work task exercises.
All of our training is designed to complement your Electrical Safety Program by using workflow process flowcharts, risk assessment tables and field level documentation examples.
This most common form of training still has a place in today's learning management industry. As demographics shift to younger workers Instructor-led courses are best used for site specific training on policies, work methods and specialized equipment.
An enhanced learning environment with employees learning from one another as well as from the Instructor. Classrooms can be customized as learning labs with electrical equipment allowing workers to practice performing work tasks within a workflow process.
Course content can be customized to include site specific curriculum from the Employers Electrical Safety Program. ESPS offers consulting support to review existing documentation and policies to ensure full alignment with the Employers safety management system.
Blended Learning
Innovative solution that combines Instructor-led classroom training with eLearning. The most efficient way of ensuring Qualified Electrical Workers receive adequate training.
Workers must first complete their eLearning course for training on either the NFPA 70E or CSA Z462 Standard, including how to complete an arc flash risk assessment. An Expert Instructor then provides a full day Application course focused on the practical application using work task exercises.
Most beneficial type of training for Qualified Electrical Workers using eLearning as a prerequisite to traditional Instructor-led training courses. Blended learning is best training option for Employers who provide their own internal electrical safety training.
Students have the ability to take the eLearning prerequisite portion of their blended learning anytime prior to classroom training. Our eLearning is available online 24/7 or hosted on the Employers LMS for unlimited internal use.
Students learn through a variety of activities that apply to many different learning styles. Everyone benefits from workers spending less time demobilized in a classroom. Students are able to prepare and obtain prerequisite knowledge at their own pace.
VOLTAGE CHECKING BAND
Smart wearable alerting device that protects workers by sensing when they get too close to energized conductors or circuit parts. The first, and only personal safety device worn directly on a worker's wrist that can help prevent an electrical contact incident. It notifies the worker of danger and helps reinforce the limits of approach.
Learn More About The Voltage Band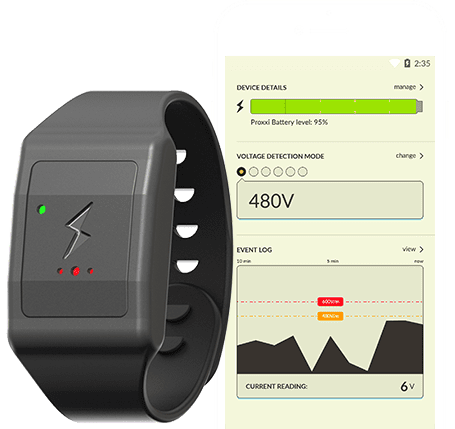 Arc Flash PPE
Arc Flash personal protective equipment (PPE) consists of specially designed and appropriately tested products suitable for use by workers that need protection from the thermal effects of an arc flash hazard.
Oberon is a World leader and Pioneer for Arc Flash PPE solutions. Visit their website for guidance on product selection and overall compliance. They've spent more time testing their products than any other manufacturer. The Oberon brand is the safest available Arc Flash PPE on the market.
Learn More About Oberon